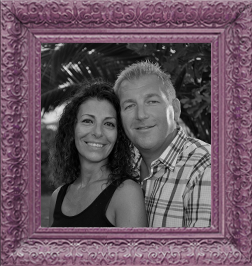 ABOUT US
Amalia and Jason Hughes established Piccolo Mondo Iltalian Coffee in 2001. Their aim was to establish a business that was passionate about two things: creating the finest quality coffee and looking after their customers. Over a decade later they have achieved their aim, and here at Piccolo Mondo Italian Coffee we still pride ourselves on maintaining these high standards. In our experience, every customer has very different needs. We have extensive experience in supplying coffee products and equipment to small businesses and large corporate organisations alike, so we are well placed to advise and ensure we provide you with exactly what you need.
_________________________________________________________________________________________________________________________
COFFEE, TEA & ANCILLARIES
PICCOLO MONDO ESPRESSO BEANS
These dark roast beans are full bodied and are blended using green Arabica coffees from Africa, Asia and South America. Our popular blend has a velvety texture and clean taste that satisfies the espresso lover. This blend is roasted the Italian way (caffè torrefatto all'italiana), using original 1957 drum roasters, and is perfect for all espresso, cappuccino and latte drinks.

COLOMBIAN COFFEE

Recognised throughout the world for its distinct flavours and high quality, this coffee is traditionally from small plantations. The beans are roasted to perfection to maximise flavours and taste. We supply pre-ground beans for cafetieres and filter coffee packets, conveniently packaged as 1Kg and 65g.

DECAFFEINATED COFFEE

Available for all brewing methods, from espresso single shot pods to 1kg ground.

PORTIOLI LUXURY CHOCOLATE

This very rich, thick Italian hot chocolate can be made how you like.

PORTIOLI IL CAFFE'

This premium coffee is achieved through a blend of 12 different coffee varieties sourced from middle and Southern America, Africa and Asia. Each variety is selected and roasted separately to create a blend of rich flavours, full taste and aroma.

VANILLA FRAPPE' MIX

This delicious mix allows you to make ice-cold frappe' at the click of a blender.

LIPTON & TWININGS TEA

We offer a wide selection of teas and herbal infusions produced by the best tea growing estates. Our best seller is the luxury 'two cup tea bag' which allows you to make a proper brew.

ANCILLARIES

We also supply a variety of white and brown sugars, sweetener tablets, biscuits, chocolate flakes, marshmallows, a range of disposibles, coffee-making accessories and machine cleaning products.